The Phoenix Suns recorded their 13th straight win this Monday when they beat the San Antonio Spurs in Texas 115-111. From there, they travel to Ohio to take on the struggling Cleveland Cavaliers. The Cavs are without a win in their previous four games, but they're hoping that the fan support at Rocket Mortgage FieldHouse could help them end the losing streak.
Banged-Up Cavs Desperate for a Win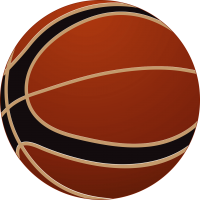 The Cavaliers are 9-9 on the season, but most of their wins happened a while back. In fact, they're coming into the Suns vs Cavaliers game after four straight defeats. In three of those games, they lost by a significant margin. However, on Monday evening, the Nets beat them by just five points.
The Cavs were pretty decent in the first half, but the last two quarters showed that they're seriously undermanned. This team has some big problems with injuries, with at least four players currently on the injury list. Further, some of their key men look jaded and in need of rest.
Phoenix Suns Keep Getting Better and Better
With 13 wins in a row, Monty Williams' team has a chance to put itself in the Phoenix Suns' history books as one of the most dominant bunch of players in the history of the franchise.
They started the season slowly but then went into top gear, the result of which is that they're now 15-2. There's only one team in the entire NBA that has a better record. It's the Golden State Warriors, who are 15-2 at the moment.
The two will meet on the last day of November and the Suns would love to get into that game with their winning run intact. The good news is that their injury problems seem to be coming to an end. The most important news is that DeAndre Ayton is back and he's been superb since his return.
What has to worry them is that they weren't too dominant on Monday evening. They did beat the Supers, but with only five points difference.
Suns vs Cavaliers Prediction

The Suns' winning streak will have to come to an end eventually, but that might not necessarily happen this Wednesday. The main reason is that their opponents are having big fitness problems, meaning that this should be a walk in the park for the Suns. That said, we should see them winning the game and covering the spread.