It has taken many years, but sports betting in the US state of Arizona is finally legal, which means Arizona sports betting fans are finally able to bet on their favorite sports and teams. The process of legalization began many months ago but was finally signed off in the spring this year and after a summer of busy preparations, sports betting kicked off on September 9.
Many top bookmakers have set up operations in the state, including one of the world's biggest, Unibet. They gained access to the Arizona market through their partnership with the Quechan Tribe and were ready to launch on September 9 with an eye-catching welcome bonus.


Unibet Arizona Sign Up Bonus – Get $500 in Risk-Free Bet
Competition among betting companies in a newly legal market is always fierce and Arizona has proven to be no exception. All of the operators who launched in the state at the beginning of September have been working hard to attract new customers, and the welcome bonus is one of their main tools.
In the case of Unibet, the sign-up bonus is an impressive offer. All new customers who register an account with Unibet will be able to benefit from the offer if they enter the promo code when they register. All you have to do to be eligible for the Risk-Free promotion is to make a bet of $10 or more as your first bet with Unibet. If your bet loses, you will get a refund paid into your Unibet account equal to the level of your stake, up to a maximum amount of $500.
There are terms and conditions associated with this offer. You must be present in the state of Arizona when you sign up and betting legally, so you have to be aged 21 or over. There is also a wagering requirement. The full amount of your bonus has to be wagered once at odds of -300 or bigger before you can withdraw your winnings. It is important to make sure you check out the full terms and conditions on the Unibet site before you sign up and claim your bonus.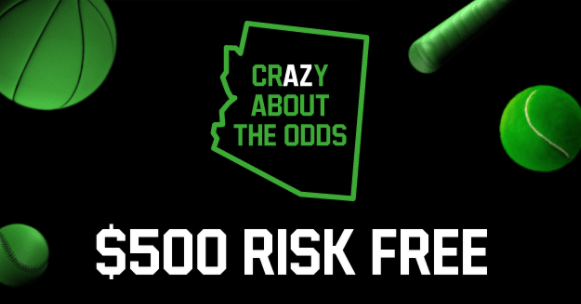 How to Claim the Unibet Sign-Up Bonus
Claiming the Unibet bonus is relatively straightforward. You will need to sign up for a new Unibet account, and we provide details on how to do that in a later section. The key thing to remember is that you must select the New Player Offer: $500 Risk-Free Bet option when you are registering your account. If you don't select this option, you will miss your chance to claim the bonus.
Once you have registered and signed up for the bonus, all you need to do is to make your first deposit and first bet. As long as your first bet stake is $10 or over, and you have met the other terms and conditions of the offer, you will be automatically entitled to the Free Bet bonus if your bet is a loser, and the amount of the bonus will be credited to your Unibet account within 72 hours.


Other Promotions and Offers on Unibet
The welcome bonus is an important part of their business model, but Unibet also provides several promotions for regular customers. To find out which bonuses are available, you can click on the Promos section of the Unibet site and this will bring up the list of current offers.
These promotions will vary from day to day, and many are linked to specific sports. For instance, Unibet sometimes offers a UFC-themed bonus known as the UFC Knockout Special, which guarantees to pay you $5 in free bets each time there is a knockout at a UFC event, as long as you make a bet of $50.
Another popular Unibet promotion is the Tennis Cash Booster. This offer boosts your winnings on live tennis bets by 25% and you can claim four Boosters a week. Other Unibet promotions include parlay boosts, Happy Hour offers, and Daily Odds Boosts, so it is worth checking out the site regularly to see what promotions are currently available.


How to Register on Unibet from Arizona
The Unibet registration process for Arizona sports betting customers is straightforward. Just head to the Unibet site while you are within the borders of the state.
If you click on the yellow Join Now icon you will be able to launch the registration process. You will be asked to provide your email address and to choose a strong password. The next stage is to enter your personal and contact details, including phone number and date of birth, followed by the choice of security questions that will be used to validate your identity in future. This is also the point when you have to remember to tick the option to claim your Unibet welcome bonus!
The final stage is to upload a scan of your photo ID and proof of your address. This is to ensure that the site is only used by genuine sports betting customers and does not take long to clear. Once these steps have all been followed, you are ready to set up your payment details and make your first deposit.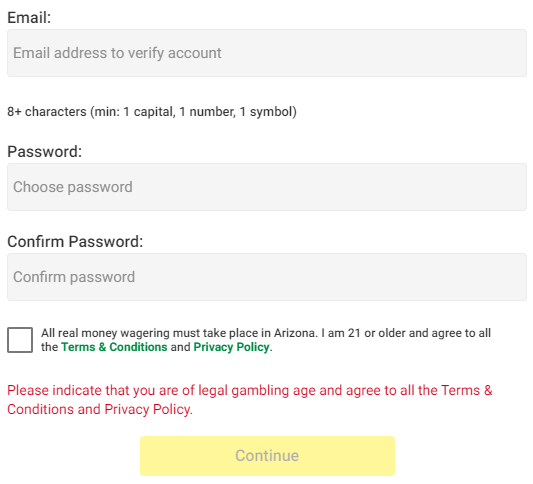 Unibet Deposit and Withdrawal Methods
Fast and convenient transactions are important when you are betting on the fast moving world of sport and Unibet offer a wide range of deposit and withdrawal options. Arizona sports betting customers can use the following payment methods when they access the Unibet site:
Visa
Mastercard
Bank Transfer
ACH
PayPal
Play+
PayNearMe
Cash (in person at the Quechan Casino Resort, Fort Yuma)
There is a standard minimum deposit of $10, while the maximum deposit will vary according to the method you use, though up-to-date details should be available through the Unibet site. Withdrawals also have a minimum of $10 and the time taken to process a withdrawal can vary from 24 hours up to a few days, if you opt to make your withdrawal in the form of a check.


Unibet Sportsbook Markets and Odds
A sportsbook is only as good as the quality of its markets and odds and Unibet, as one of the world's best-known bookmakers clearly understands the importance of being competitive in this area.
Unibet covers all of the major leagues in-depth, with over 100 markets available for some NFL, NBA, MLB, and NHL games, and they do a good job of covering minor sports and overseas events. Their odds are generally in line with their rivals, but you can test this for yourself by checking the prices of their competitors before you make any bet, to ensure that you are getting the best value.
The Unibet site appears to cover a wide variety of bet types. We found that you could make the following bets with Unibet, among many others:
Moneyline
Spread
Total Points
Specials
Team Total Points
Quarter/Half Bets
Race To Points
Player Props
Team Props
Game Props
Parlays
If you are a sports betting customer in Arizona, you should be able to find the bet that you are looking for when you use the Unibet Arizona site.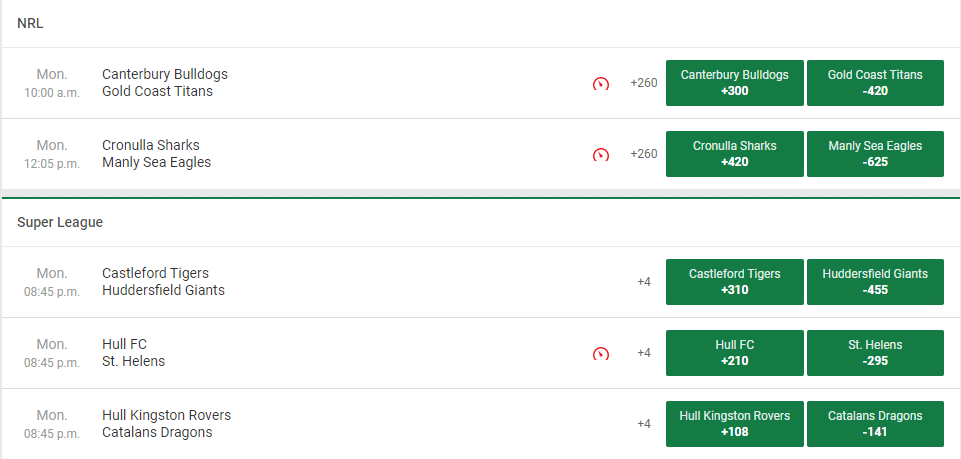 Desktop and Mobile App
The Unibet desktop site provides a solid betting experience. It is more functional and less flashy than some of its rivals, and at times, the screen can appear a little cluttered, but we have found that customers can soon get used to it. Navigating between sports and markets is straightforward and intuitive and there is a wealth of accessible data to help inform your betting.
For those who like to bet on the go, there is also a mobile Unibet app. This can be downloaded from the relevant app store, or direct from the Unibet site, and it offers the full Unibet experience. Some users have identified small issues with the resizing of menus and occasional bugs in the software, but we assume this is simply because the app is relatively new and that these minor problems will be resolved in the short term. Overall, both the desktop site and app provide a reliable betting experience.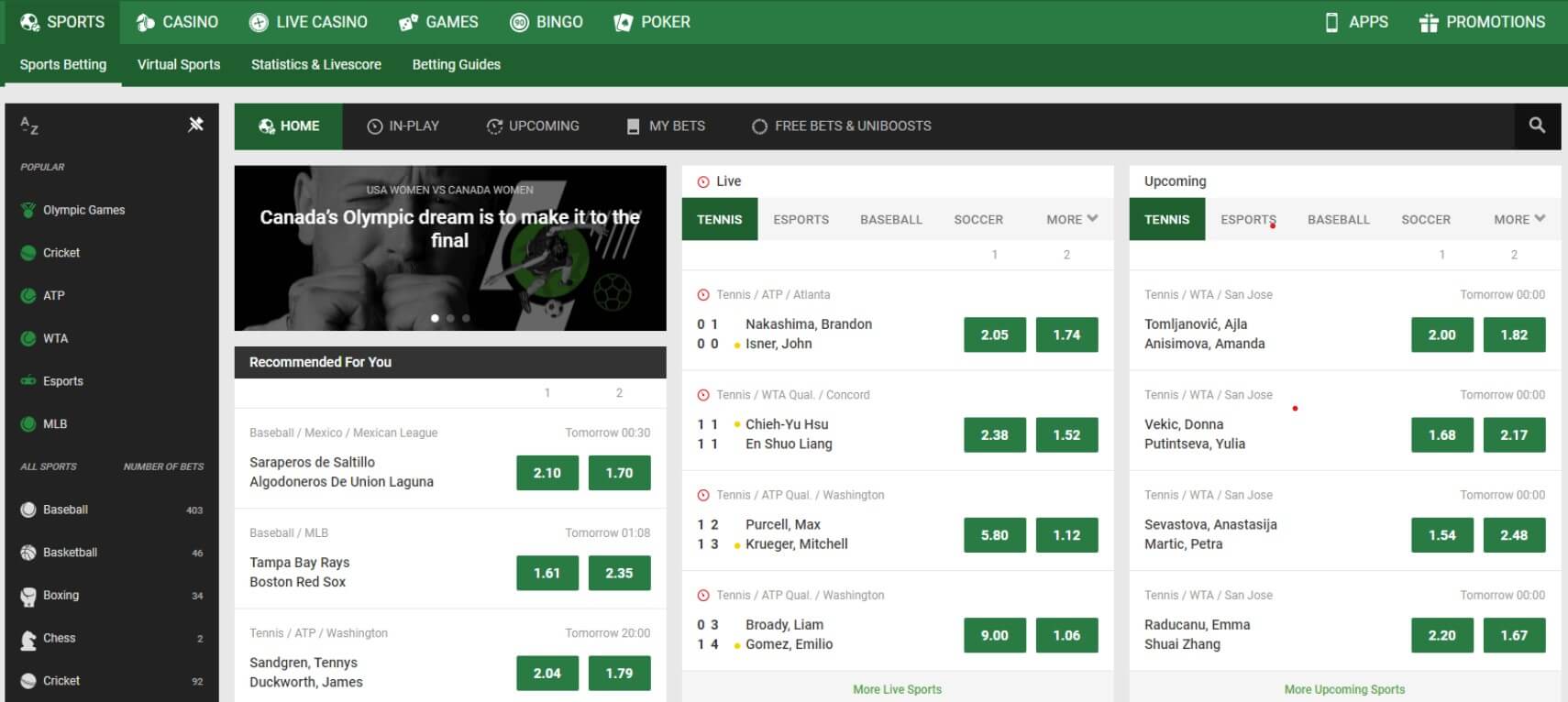 Unibet Sportsbook Pros and Cons
Every sportsbook has its strengths and weaknesses and weighing these up can help you decide whether you want to bet with that site, so to guide your decision, here are the Unibet pros and cons:
Experience with Customer Support
Whether you are new to sports betting or an old hand, you need to be able to trust that you can access fast and responsive customer support when you're using a betting site.
In the case of Unibet, there are good and bad points. Customer support is available from 08:00 EST to 23:00 EST seven days a week. This may be due to the fact that Unibet's head office is in New York, but it isn't always convenient for Arizona sports bettors and many other operators provide 24/7 support. In the plus column, we were pleased to see that Unibet provide phone support, which is not always available with betting sites. The support staff appear to be friendly and professional and there is also a handy FAQ section on the site that can help you to answer many customer service related questions.