A twist of fate brought the two NFC West rivals into the NFL Wild Card playoffs where we're going to see the third Cardinals vs Rams game of the season.
The previous two were played in the regular season, with each team getting a win. On Monday night, the two meet in the postseason, which means that for one of them, it's the end of the season. Who's it going to be?
If you take a look at the odds, you'll see that AZ betting sites think it's the Cardinals.
Cardinals vs Rams 2022 Betting Odds
*Odds was taken from FanDuel Arizona on Monday, January 10, 2022.
Arizona's Poor Form to Continue?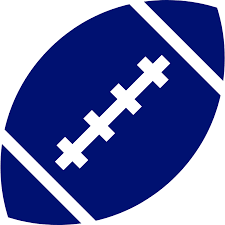 The reason why they made the playoffs is that the cards had a wonderful start to the 2021 season. They went 7-0 in the first seven weeks, beating some really tough opponents along the way. Among those teams is Los Angeles – the Cardinals beat the Rams at SoFi Stadium in Week 4.
However, after their winning run ended, the Cards entered a rough patch. In the remaining ten games, their record was 4-6. The worst thing is that four of those six losses happened within the last five weeks.
Their most recent defeat happened last Sunday when they lost at home to the Seattle Seahawks, a team that had nothing to fight for. Not only did they lose to an underdog, but the Cards also saw a couple of their players getting injured, most notably, their running backs James Conner and Jonathan Ward.
The Rams' QB Looking for His First Postseason Win
Matthew Stafford is 0-3 in the postseason, the reason for which is the fact that he had spent 12 seasons as a Detroit Lions quarterback. Since 2021, he's the starting signal-caller for the Rams, which means that the chance of him recording his first playoff win is pretty good.
Even though the Rams lost in the final week of the regular season, their form is not that bad. Stafford did well in December and so did most of his teammates. As a result, they managed to win themselves the NFC West title.
Cardinals vs Rams Predictions

The Rams look like a much better team than the Cardinals at the moment. Plus, the Wild card game is played on their turf. With the support of their fans, the Rams look capable of booking the ticket to the Divisional playoffs.
Pick: