The Phoenix Suns are flying high in the Western Conference, with a 7-3 record. What's even more impressive about Arizona's NBA franchise is that they have all wins in the past six games. Can they prolong their winning streak by beating the Memphis Grizzlies on Friday evening?
Memphis Can't Seem to Find the Right Form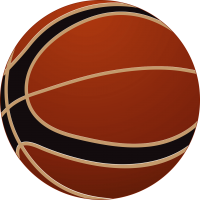 The Memphis Grizzlies are 6-5 on the season, which isn't that bad. However, their recent form isn't very encouraging. In the past three games, they lost twice, while the game they won, they won in the overtime.
What's even more worrying is that they've conceded 100+ points in each of their previous four games. In fact, it seems that the reason behind their poor performance is their inability to do much defensively.
After 11 games played, the Grizzlies have conceded a total of 1,256 points, which makes their defense one of the worst in the conference. What needs to worry them ahead of the Suns vs Grizzlies game is that the team from Arizona has been excellent in the offense, scoring over 100 points in all but one game in the 2021 season.
Team Chemistry Powering the Suns' Success in 2021
The Phoenix Suns have been fantastic in the offense and the reason behind this seems to be teamwork. Unlike many other NBA teams that rely exclusively on star power, the Suns aren't a one-man army.
Evidence of this is that three different players were their top scorers in the past three games – Devin Booker (38 pts vs Atlanta Hawks), Cameron Payne (24 vs Sacramento Kings), and Frank Kaminsky (31 vs Portland Trail Blazers).
They do have some problems with injuries, e.g., Deandre Ayton is out due to a leg injury, but that doesn't seem to worry them much. The Suns have a long bench, with subs ready to do their best to make up for the absentees.
Suns vs Grizzlies 2021 Prediction

The Suns are the hottest team in the NBA right now with a winning streak that doesn't seem to have an end any time soon. They are coming to Memphis to grab another win and the Grizzlies aren't going to be able to stop them.
Picks:
Phoenix Suns ML -129 (Unibet).