After losing to their divisional rivals last weekend, the Arizona Cardinals are looking to bounce back to the winning track with a win against the NFL's worst team, the Detroit Lions. Doing it shouldn't be too difficult, but the Cards want to do it in style, as a blowout win would give them a massive confidence boost for the remainder of the season.
Online sportsbooks in Arizona think the Cardinals will make their Week 15 plan come true. The Proof of this is that they've set the spread to 13 points. Can they cover it? Let's find out!
Cardinals vs Lions 2021 Odds
*Odds was taken from FanDuel Arizona on December 16, 2021.
All Hope's Gone for the Lions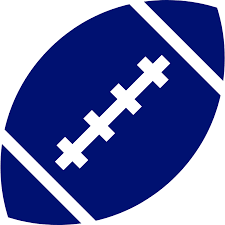 The lions are 1-1-11 on the season, meaning that there's no way they could get to the postseason no matter what happens in the remaining games. Still, finishing as the worst team in the league isn't too horrible. The silver lining is that the worst team gets to choose first in the next year's draft.
It's not that the Lions want to finish at the bottom of the NFL rankings; it's that they don't have the quality to do better. This goes especially for their defense, which is the worst in their conference – they've conceded 354 points in the 13 games played so far.
Their defensive stats could get much, much worse this coming Sunday. It's because they're locking horns with one of the best offenses in the league.
Cards Looking to Rebound After a Loss in MNF
In Week 14, the Cardinals played a Monday Night Football game against their NFC West rivals, the Los Angeles Rams. The game was played in Glendale, but the hosts failed to win. The final score was 30-23 for the team from LA.
As a result, the Rams are just very close to the Cardinals in the divisional rankings. The Cards have a 10-3 record; the Rams are only slightly worse, with a 9-4 record.
What this means is that there's a danger that Arizona could drop down to the second position and lose the divisional title, which, only a few weeks ago, seemed so close.
Arizona needs to be, at least, slightly concerned, as their fixture list isn't that easy. Sure, the game with the Lions should be a walk in the park for them. However, after that game, they have to play against the Indianapolis Colts, Dallas Cowboys, and Seattle Seahawks.
Cardinals vs Lions 2021 Prediction

The Cardinals got some big challenges coming up before the end of the regular season. To get ready for those, the best thing they could do is demolish the Lions on Sunday. They have the motivation, as well as the necessary manpower to do so.
Picks:
Arizona Cardinals -13
Over 47 Points